MEET OUR LEADERSHIP TEAM.
INTELLIGENCE IS NOTHING WITHOUT AN AMBITION.
Reesa Parker brings four decades of leadership, vision, and success from the court reporting profession to RevoText, which includes 22 years as president and CEO of Miller Parker, Inc. in Dallas, Texas, and service as president of the National Court Reporters Association. In those roles, Reesa developed a reputation for managing complex litigation and for creating strategic alliances across the legal system and within the judiciary. It was Reesa's conviction that real-time court reporters are the best method of creating the record that inspired her engagement with RevoText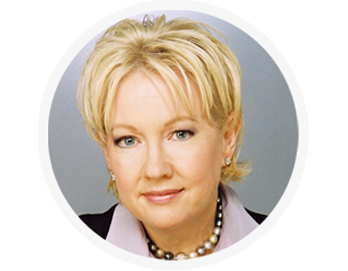 "In any business, you strive for the best – the highest quality, the most efficient, the best service. What makes our solution revolutionary is that we identified a tangible problem in the court system and found a way to solve it. Courts don't need to compromise quality, efficiency, or service in creating the record. We've harnessed technology to bring courts the best possible solution – a real-time court reporter – at a cost that is less than what they'd otherwise pay for other, less desirable options."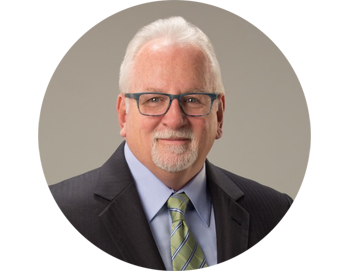 William Weber
CHIEF SALES OFFICER
Bill Weber is a 40-plus year veteran of the court reporting business and built a reputation as a pioneer in bringing technological solutions to the legal system. A Pittsburgh native, Bill's experience includes extensive work as a reporter in county and federal courtrooms along with a thriving career in the deposition space. When it comes to real-time court reporting, Bill literally set the standard, working for years in assessing the associated competencies of real– time court reporting, chairing the National Court Reporters Association's (NCRA) Technology Evaluation Committee, and spearheading efforts to establish and promote the technologies and systems that allow real-time court reporting to flourish in all legal settings. Bill also is a past NCRA president.
"If supply and cost were not factors, anyone who has experienced the services of a real-time court reporter would choose that option every time. What we've done with RevoText, amid a shrinking population of court reporters, is bring courts the ultimate solution: a remote, real-time court reporter and all of the associated benefits at a price point that is likely to save courts money.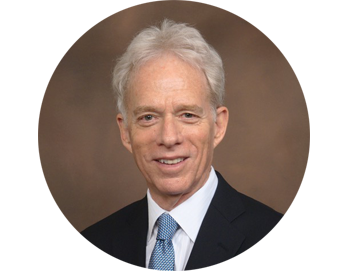 Harvey Schulman
CHIEF OPERATING OFFICER
Harvey Schulman has served in virtually every role within the thriving Atlanta-based court reporting agency, Regency-Brentano Reporting, Inc. In a business that demands precision, Harvey's track record of developing and implementing processes and systems to optimize organizational performance on behalf of clients is central to the success of RevolutionaryText.
"What makes RevolutionaryText an ideal solution for courts is that we have perfected the process and the technology so that the full spectrum of services of real-time court reporters are available to court systems remotely. What we hear from clients all the time is that even though we're not there, it feels like we are. That we provide such a premier service at a competitive price is icing on the cake."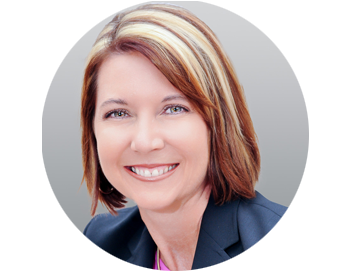 Melissa Spivey
PRESIDENT, U.S. SALES
Like all RevoText personnel, Melissa Spivey brings decades of hands-on experience within the court reporting profession to her role as President of U.S. Sales. Melissa first opened a freelance court reporting business in 1992, which she operated for more than 16 years before moving to sales and management of sales teams for two national court reporting firms. With her deep background in all phases of litigation support, along with extensive engagement with court reporters, law firms, and, now court systems, Melissa brings relevant expertise to every conversation and every relationship.
"With RevoText, the remote real-time reporter is the core component of our service. Our system is innovative precisely because we have introduced the standard of real-time court reporters to courts where reporters are in short. What I love to do more than anything is to talk with judges, court executives, and court reporters to explain how RevoText reporters can supplement their existing team of court reporters and/or prevent them from having to settle for less."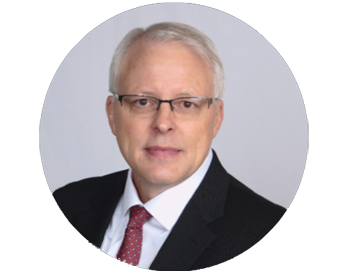 Gregg Poss
CHIEF TECHNOLOGY OFFICER
Gregg Poss is the chief technology officer at RevoText, leading the installation, maintenance, and service of courtroom installations. Gregg has strong roots in court reporting, beginning his career as an official court reporter before migrating over to serve as senior associate director and head of technology at one of the largest court systems in the nation in Washington, DC. There, Gregg engineered and supervised a massive operation across 170 courtrooms that utilized an array of technologies. This gives Gregg deep familiarity with all the capabilities and limitations of different technology platforms in courtroom settings.
"Trying to make the case that any other technology can compete with a skilled real-time court reporter is a fool's errand. What we've created is a solution that will have a virtual real-time reporter in your courtroom within a few weeks. Court executives often take a look at the real-time feed to check proceedings in court, but it's never necessary. We have remote monitoring and redundancy within all our systems."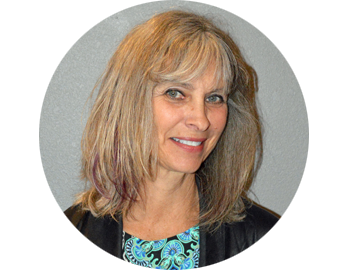 Judy Lehman
SOLUTIONS SPECIALIST
Beyond technology, what validates RevolutionaryText as a powerful solution is the quality of the stenographic court reporters who are part of its team and the depth of knowledge and expertise present within our leadership team. Judy Lehman works at that intersection, not only bringing decades of experience directly from the court reporting business, but likewise a deep background in the education, training, and assessment of court reporters. Judy's responsibilities as a Solutions Consultant run the gamut from the training and support of its court reporting team to technical support and service monitoring for clients. Judy is an acclaimed leader within the court reporting profession, having served as a director of the National Court Reporters Association and having been recognized as a Fellow of the Academy of Professional Reporters.
"What excites me most about RevoText is that we match a specialized need with those who have the expertise to meet that need. We created a new delivery system for a venerable courtroom necessity. It's fun to be part of it."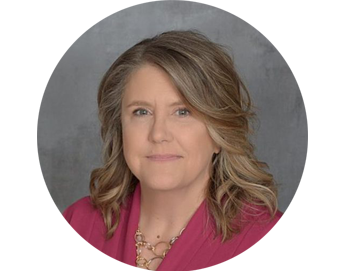 Marci Fowlkes
OPERATIONS & PRODUCTION MANAGER
Marci Fowlkes' career has encompassed every facet of court reporting for the last 25 years. She practiced as a freelance reporter for three years in Virginia and Tennessee. In 1997, she returned to Texas where she managed scopists and proofreaders for one of the largest freelance agencies in the state, overseeing timely production of all transcripts. Ten years later, she left that role to manage financials for several commercial enterprises. She never drifted far from the reporting industry, staying involved as a scopist part time and full time. She brings that depth of expertise to RevolutionaryText.
"Courts and litigants require timely, accurate transcripts. We deliver transcripts on time because I ensure we do. We use a team to support our remote reporters with transcript production. I am proud to manage that team and be part of an organization that identifies and solves problems."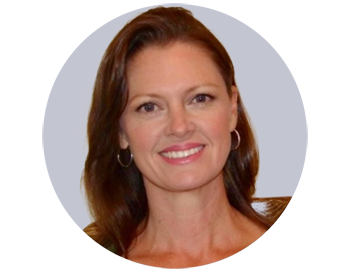 Alice George
SCHEDULING & RESOURCE MANAGER
Anchoring RevoText's approach to client service is extensive experience within our team that covers all areas of our business. Alice George is a prime example. Alice serves as RevoText's scheduling and resource manager, ensuring that every client need and engagement is staffed by a qualified real-time reporter.  Alice brings expertise beyond what is required from three decades of exposure to the legal system as owner of Clover Legal Video in Texas and, prior to that, serving as an office manager and multimedia services manager for MillerParker, Inc., a busy court reporting agency, also based in Texas. Alice has a B.A. in Radio, Television, and Film from the University of North Texas.
"I know from personal experience that the legal system thrives when it finds ways to blend the capabilities of technology to make people and systems more efficient. That is exactly what RevoText does. We bring courts an impeccably qualified real-time reporter when you need it and a transcript that meets established deadlines every time."